Pre Press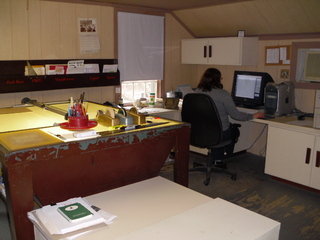 Customers are able to send their job to us using a method that suits them, whether on disc or via our managed FTP workflow.
We aim with every print job is to make the whole process as simple as possible. This includes allowing customers to view their ripped files by remote proofing or alternatively we can mail low or high-resolution proofs.
For peace of mind, all files supplied to us are passed through our pre-flight software, which checks the files for fundamental errors prior to processing.
As well as full printing facilities, we can offer an in-house design service and full pre-press facility.
Our technical manager is on hand to help with hardware and software issues.
OUR PRE-PRESS PLANT INCLUDES:
(3) Apple Power Mac Work Stations w/OSX
Software Support:
Quark Xpress
Adobe Illustrator
Adobe Acrobat w/Pitstop Inspector
Adobe Photoshop
Adobe InDesign
*File conversion from PC to Mac
Epson Perfection 2400 Color Scanner
ECRM 25" Image Setter
Dupont Rapid Access Film Processor 25" Film
nuArc Mercury Plate Burner
---